Ungestillte Sehnsucht. Wenn der Kinderwunsch uns umtreibt. Berlin 2012.
Order here.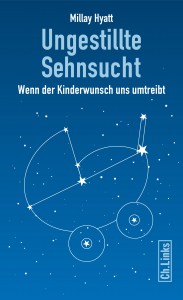 https://www.facebook.com/UngestillteSehnsucht
Interview (in German): Frankfurter Allgemeine Sonntagszeitung
Reviews (in German): Frankfurter Rundschau, Deutschlandradio Kultur as well as DLR Buchempfehlung im November 2012, Hannoversche Allgemeine, Freiburger Nachrichten, Spenderkinder.de, adoptionsinfo.de., socialnet.de, Titel Kulturmagazin, Mabuse Verlag.
No-Where and Now-Here. Utopia and Politics from Hegel to Deleuze. Los Angeles, 2006.